The BS Bingo is a three beaded butt plug made by BS Atelier, a small toy company in Spain that makes really artistic dildos, plugs, leather harnesses, cuffs, and rope. They offer a great selection of silicone, all beautifully poured into designs that range from the splattery Noise pattern to their bovine Vaca, a cow print without being fully zoomorphic akin to what some companies do. I've always wanted one of BS's products, but found their dildos to be a little on the small side when seeing them in person. When I saw their Rainbow Bobo butt plug on SheVibe, I fell in love, but wasn't too sure of the dimensions. It looked a little too long and the diameter made me wonder if it would be too big. I skipped around and came to the Bingo in a beautiful shade of light blue with a rainbow base. The measurements sounded much more tolerable, and it turns out they were.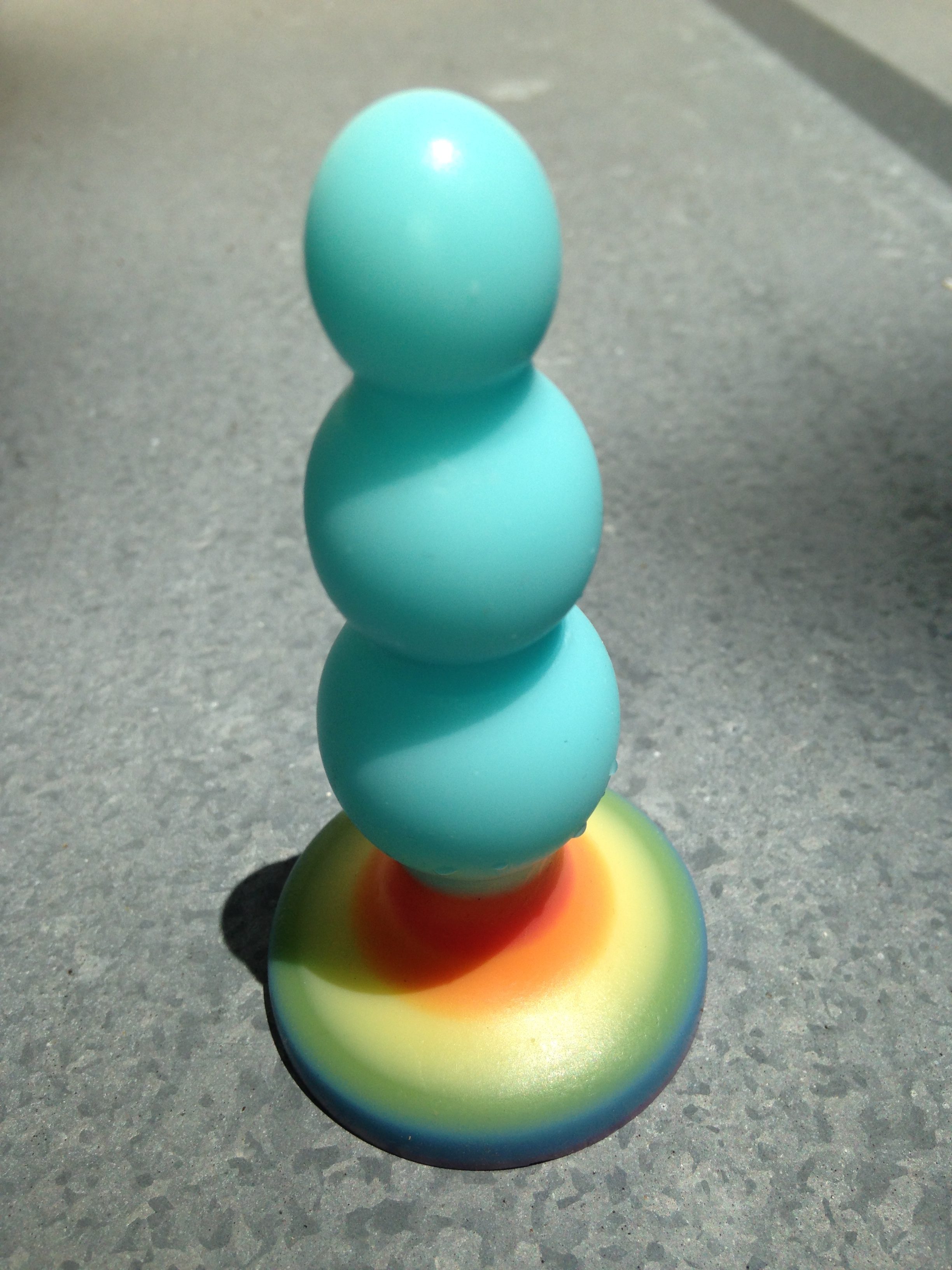 The Bingo is three beads versus Bobo's four beads, and is only a little thicker than my pointer finger at its widest bead. When I first held the Bingo, I was admittedly nervous at how soft and squishy the silicone was. I've always loved squishy silicone for front hole penetration but didn't have luck with anal play. When using the Vixen Tristan 1 plug, the squishiness had too much give and made the plug difficult to insert, having to guide the tip with my fingers and hold the base of the neck so it didn't go slipping around my butthole once lubed up. I worried that it would be a similar case with the Bingo, but I was so wrong. Because the Bingo is such a modest size (for me), my ass took it in immediately. As in, my butt ate it. One bead slipped in, and where I usually have to guide a plug in (especially with beads), my butt took in the rest of the plug until the base fit snugly against me. It was so easy, so comfortable…I feel like even on my most tense days I could handle the Bingo with no problem.
The Bingo's not huge, sure. It doesn't give me that sensation of being totally filled up like other plugs do, especially because of the softness of it. It conforms to my ass so nicely that at times, I can barely feel it. Which is actually SUPER exciting because I think I've finally found a plug I can wear for long periods of time. It bends so naturally that I feel like if I were sitting and moving around in different positions, it wouldn't be pokey or uncomfortable at all. The softness of the Bingo made it perfect for double penetration. Usually when I have a plug in and I use a dildo at the same time, the thrusting of a dildo in my front parts will make my pelvic floor ache in not-so-good ways. This is usually because of the angles or pinching of the plug against my tissue.
If this doesn't happen, it's usually because a plug has a gentler graduation from the insertable to the stem, but then plugs that fit this category usually end up popping out of my butt if I'm attempting double penetration. The Bingo did neither of these things. It stayed put, and it stayed squishy, accommodating all sorts of insertables from my Vr6 which has a pretty severe bulb in terms of angle, hardness, and girth, to my Raptor, which is the harder Tantus silicone and pretty fucking thick. The Bingo also stayed in during orgasm, when my muscles contract the most, so I was really happy about all of this.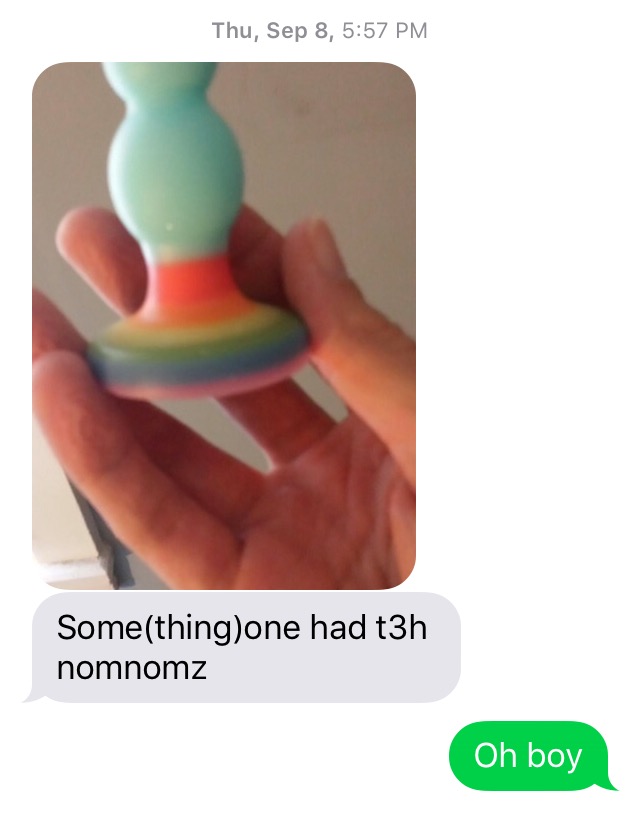 I find that I don't really handle the Bingo much once it's inside of me, whereas my partner loves using it roughly on himself. He says the softness and smaller size allow him to thrust it, bend it, whatever he wants without it being pokey on the sides of his rectum (which is often a concern for him and anal toys). It also doesn't hit his prostate, which is a bonus, as my partner doesn't really like prostate orgasms. It's funny…I never told him how quickly my ass "ate" the Bingo, when one evening at work I received a picture on my phone from him subtitled "NOM NOM NOM." Maybe it's the candy-colored aesthetic, maybe it's just coincidence, but I got a chuckle that both of our reactions upon first use of this toy were so similar.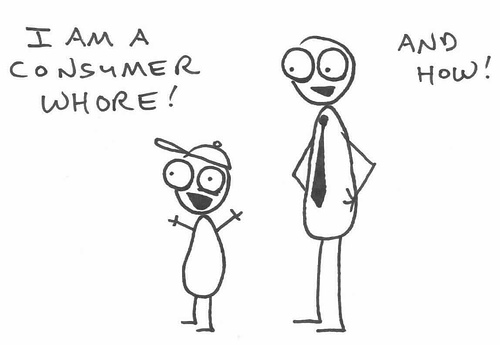 Also, I guess if you're into MLP: FiM and Rainbow Dash, this plug could be your gig. I will admit I'm super excited to bring it to my next play party to see who makes that association. Overall, I'm thrilled with this buy, and definitely recommend the Bingo to anyone who wants a gentle plug with beaded graduations.