It's 6:30am and I'm wide awake. I typically have my clearest moments in the morning, and I've been in hypomanic for a little over a month now. But, almost like overcaffeination, the mania keeps me productive in some areas and completely avoidant for most of the truly important stuff. I've been spending money like it's my job, to the point where I just saw Amazon is having their Black Friday deals and almost clicked off this post to fall into a capitalist K-Hole of nonsense and Himalayan Salt Lamps. It's a friend's birthday today as well as my second tattoo appointment of the week, and yet I find myself far more excited to go use Bed, Bath, and Beyond coupons on a gift she's likely not going to need than getting my tattoo.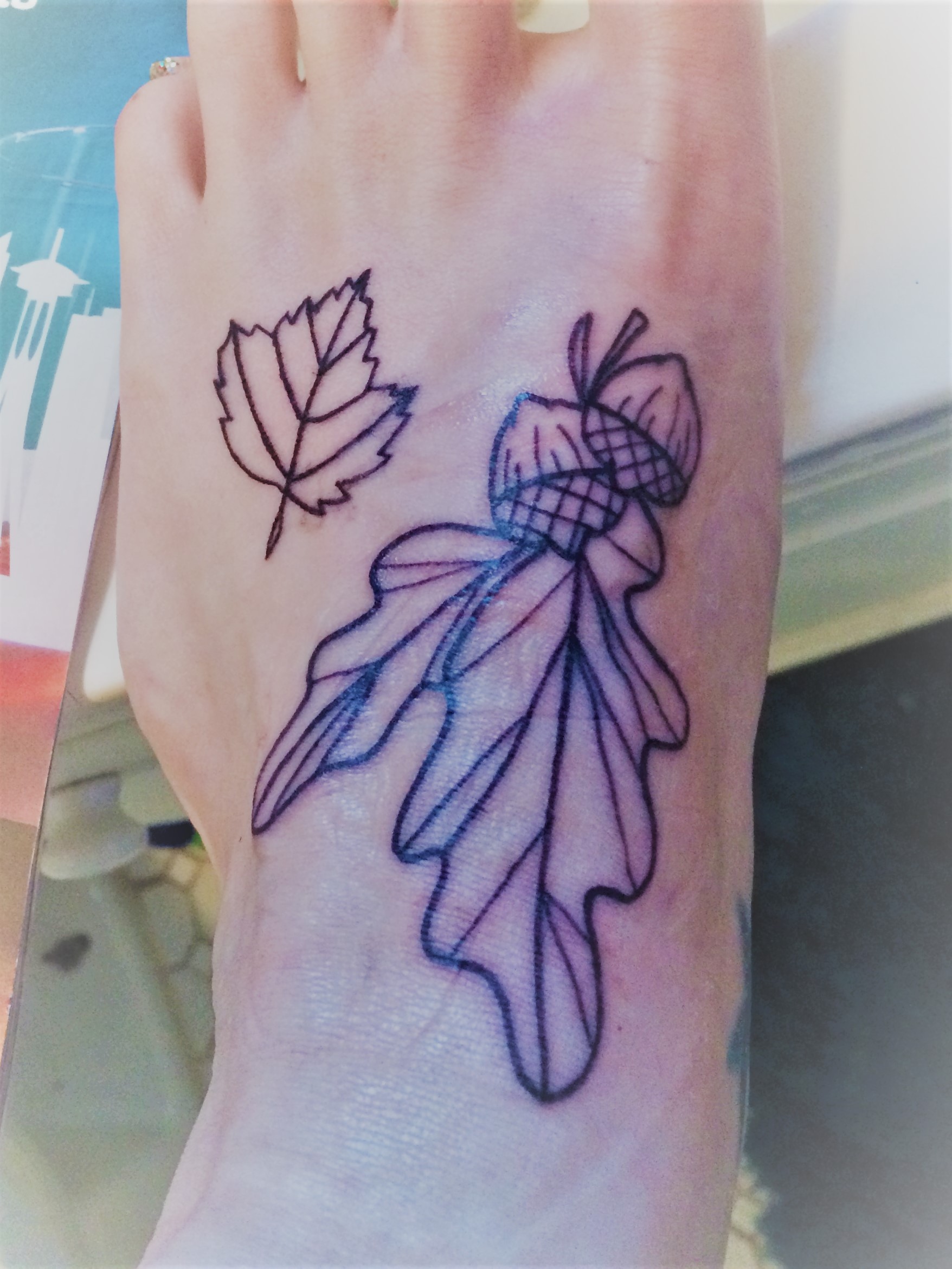 Wednesday I got a maple leaf on my left foot and today I'm going to a different artist to get an oak leaf on my right. The two have been symbolic of my past and now current relationship: alas, I have gotten back together with the boy. Our oak and maple penny necklaces sat blessed by moonlight during a good six months of no contact. Along with a "Dazzling Red Maple" Yankee Candle and a 3-year-old love note, I was able to reach out to him on what would have been our anniversary in September. Things have been wonderful since. Call it a renegotiated limerence or renewed relationship energy; we don't want to jinx it and taking things slowly has been much more productive for better communication. Anyway, that's the short version of my relationship update.
What has also changed dramatically is my sexual appetite. I actually HAVE one now. One by one, the toys are getting less dusty with usage, some orders have arrived, and I almost forgot how electric it is to self-lubricate again. As in, I can so much as hear him breathe in a certain way and I know we're both in tune with whatever level of arousal we're at, even if it's just sitting on the couch. It's like music. Sex with Mike is like music. I don't know why I should be surprised, if I am at all, considering his natural musical talents and my tendency to synchronize energies during sex. But in the words of the ever-classic Celine Dion, it's all coming back to me now.  Especially now with Kenton's amazing deals.  Who could resist?
Alright spooky people, the Cocktober sale is on! "COCKTOBER2017" gets you 20% off all the Halloween toys. https://t.co/dg2ZKvrvcP pic.twitter.com/kZcVSmmd7d

— Funkit Kenton (@FunkitToys) October 16, 2017
I've also finally found a water-based lube that doesn't irritate me, one that I'd sold for years and never actually tried. I'm still a dyed-in-the-wool coconut oil fan, but on cold, solidified days when the dispenser doesn't want to work, this Slippery Stuff really hits the spot. Another review on that later. Jesus, I actually have stuff to review now! I recently acquired a "pumpkin" butt plug from Kenton at Funkit Toys, an item that explicitly states it is NOT a carrot. Whatever…carrot, pumpkin, almond, it all works suitably considering my butt has been insatiably hungry lately.
You ever have one of those days where your ass is just…hungry? pic.twitter.com/Lz8UHYOFEK

— Avery (@ThePalimpsex) November 1, 2017
I was even able to handle the Tristan 1 the other day, a notoriously challenging plug for me because of its squish and wide neck. With firmer shore, a narrower tip and a much more gradual bulb, the Pumpkin Almond looks great from all angles. The colors are skillfully poured and the signature suction base known to Funkit Toys made me so proud to own another one of Kenton's creations. I even liked the subtle ridges from top to bottom due to the 3-D printed mold. Surprisingly, I could actually feel them upon insertion and they were really stimulating.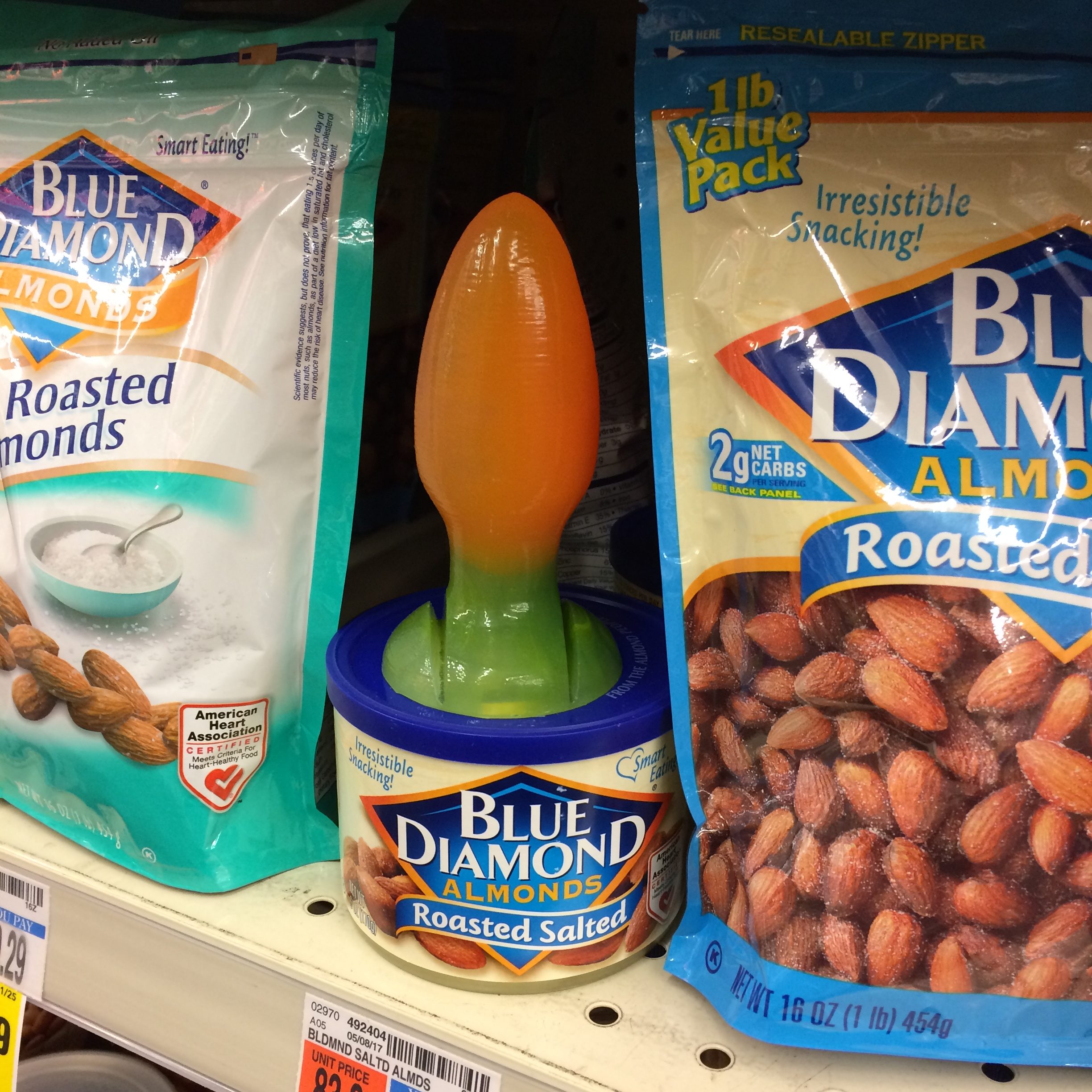 When I say "all angles," I didn't realize the Pumpkin Almond is not perfectly symmetrical. Which makes sense, because Kenton's website description literally says "lateral ridges and a slight forward bend." The bend isn't created so much as a tilt or curve, but because one side of the Almond is a little rounder than the other. This creates a slight dorsal ridge on each side, you know, like an actual fucking almond. Initially assuming it was completely round, I met a challenge upon insertion as I realized there might be more optimal methods of using the Almond aside from just sliding it in willy-nilly. I needed to find which way to put it in that felt most comfortable.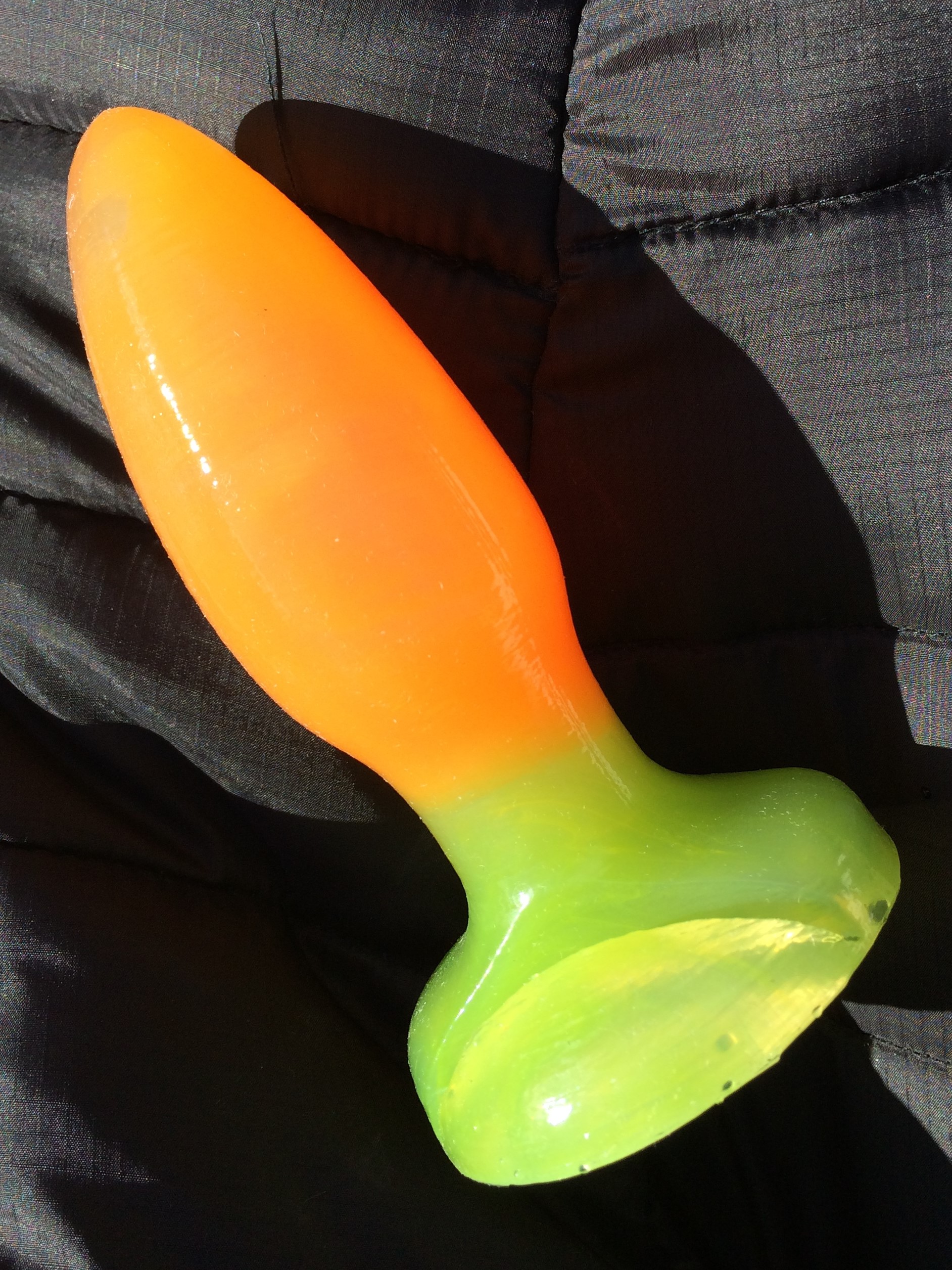 Again, another teachable moment about my body: where I thought inserting the Almond with a horizontal orientation would feel better, the vertical actually worked more. I figured a side-to-side stretch would give me more feeling of fullness, but turning the plug so the wider part pressed against my tailbone and front wall brought me to orgasm almost effortlessly. I tried double-penetration with my Jopen Vanity Vr6, my go-to when it comes to DP testing, and it felt perfect. The squishy flared base of the Almond was unimposing but present and it didn't get in the way. The one thing I did notice, which has become standard for most of my butt plugs, was that the Almond shot right out of me during orgasm.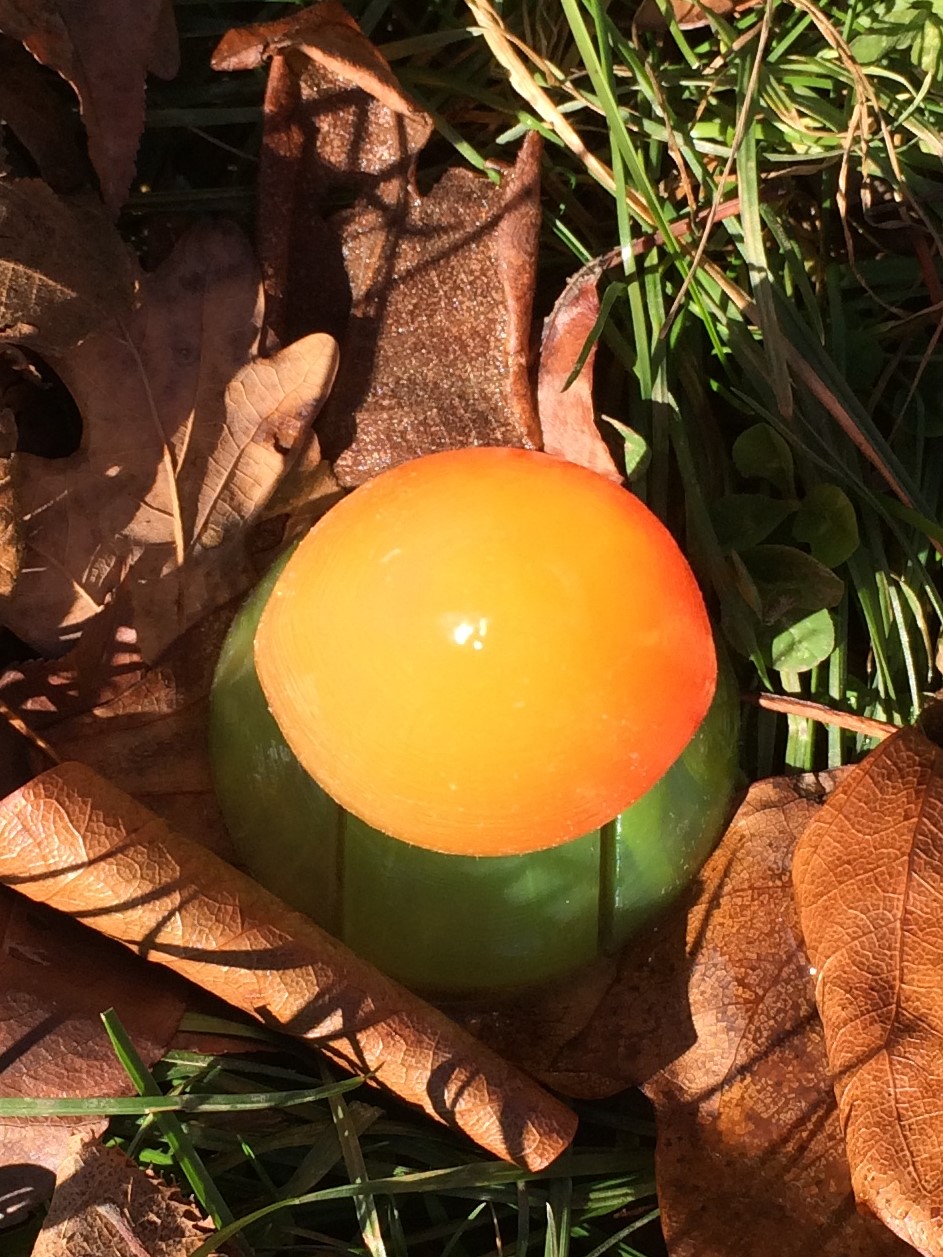 The taper-ratio is pleasurably gradual for insertion and it stays in place for DP, but once my muscles contract for an orgasm, it just won't stay in on its own. It's fine, since I think out of my twelve butt plugs only about three of them stay put during orgasm. As long as I keep one hand securing the base, my orgasms with the Almond are really satisfying. Cleanup is simple, and despite its glossy appearance, the Almond is not a complete dust magnet. I've noticed this with the Crista, too…something about Funkit's silicone really stands up to the "Cat-Hair" challenge.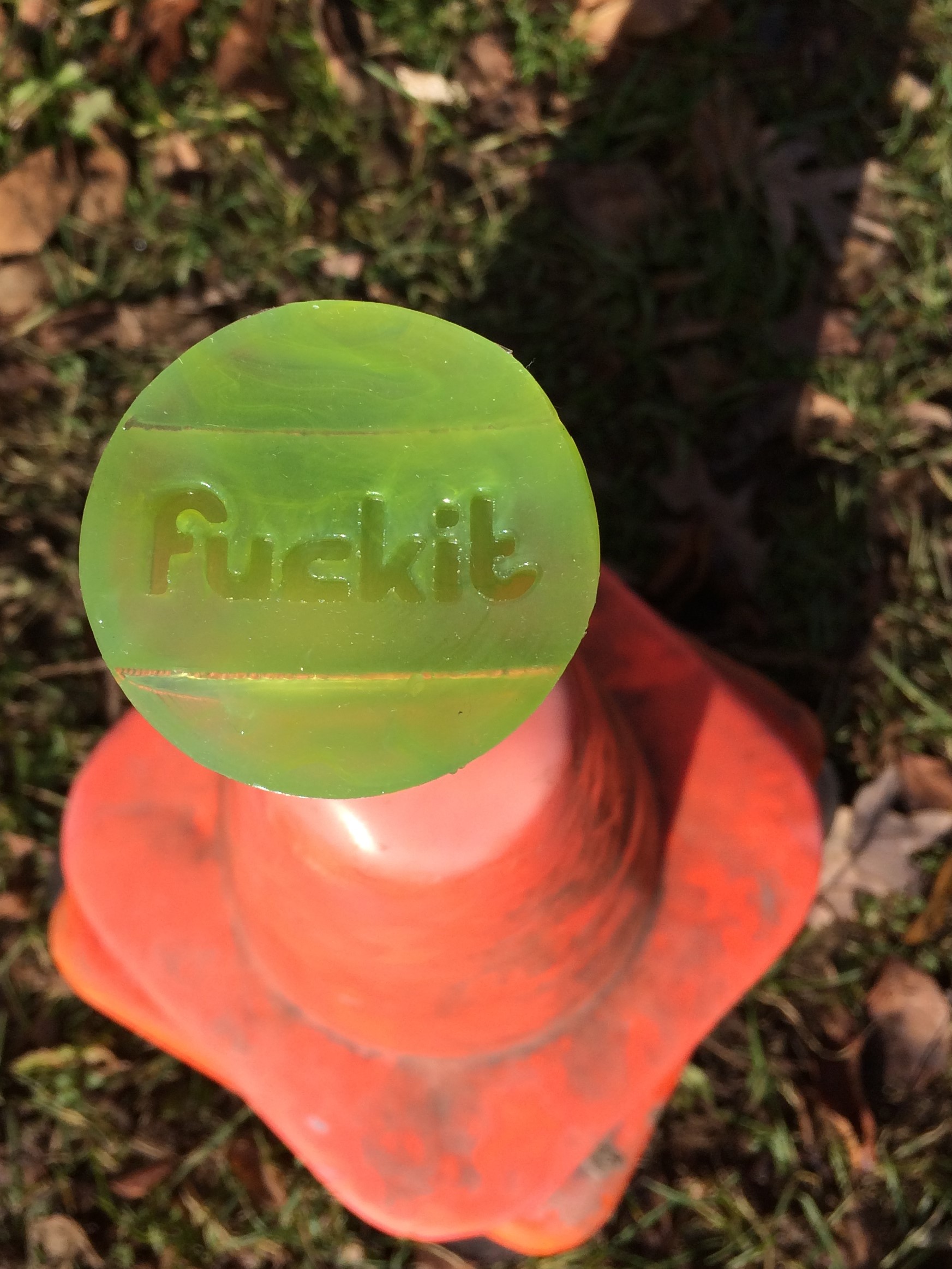 Which is great, because they're two of my favorite toys to show off when visitors curiously enter my bedroom and are drawn to the toy shelf. I'll be interested to see what boy thinks of it, so this post might get updated soon. Or, y'know, as an addendum in future reviews. My sexual hiatus is finally over. And I am SO glad the Pumpkin Almond got to be a part of that reawakening.