Ohhhh yes.  My upcoming summer semester (and hopefully final semester at Widener) is quickly approaching and I've just begun plugging my due dates into Google Calendar…this one is going to be a doozy.  Three courses wedged into the entire month of July, class nonstop from the 8th to the 16th, papers galore…I may have bitten off more than I can chew when I said I needed more of a challenge at this school.  We shall see.
What it has done is given me a swift kick in the ass to get my writing flow back into gear, which is a bonus.  I've basically spent the last two weeks getting back in touch with my roots, revisiting parts of my identity I had once abandoned with shame and regret.  A trip to Aruba spent solely with Mom and Dad, a weekend of Punk Rock Bowling with a best friend, videogames with Steam friends…I needed the familiarity of these things accompanied by a deeper introspection of what they have meant historically to me through the years.  How many times I've enjoyed the company of friends on my Aruba trips only to later make enemies with them, how many punk buddies I've pushed away never to speak to again, how, even now, I am constantly navigating the paranoia of annoying my Steam friends and sometimes I intentionally "fall off the map" because I think I've been a burden to them.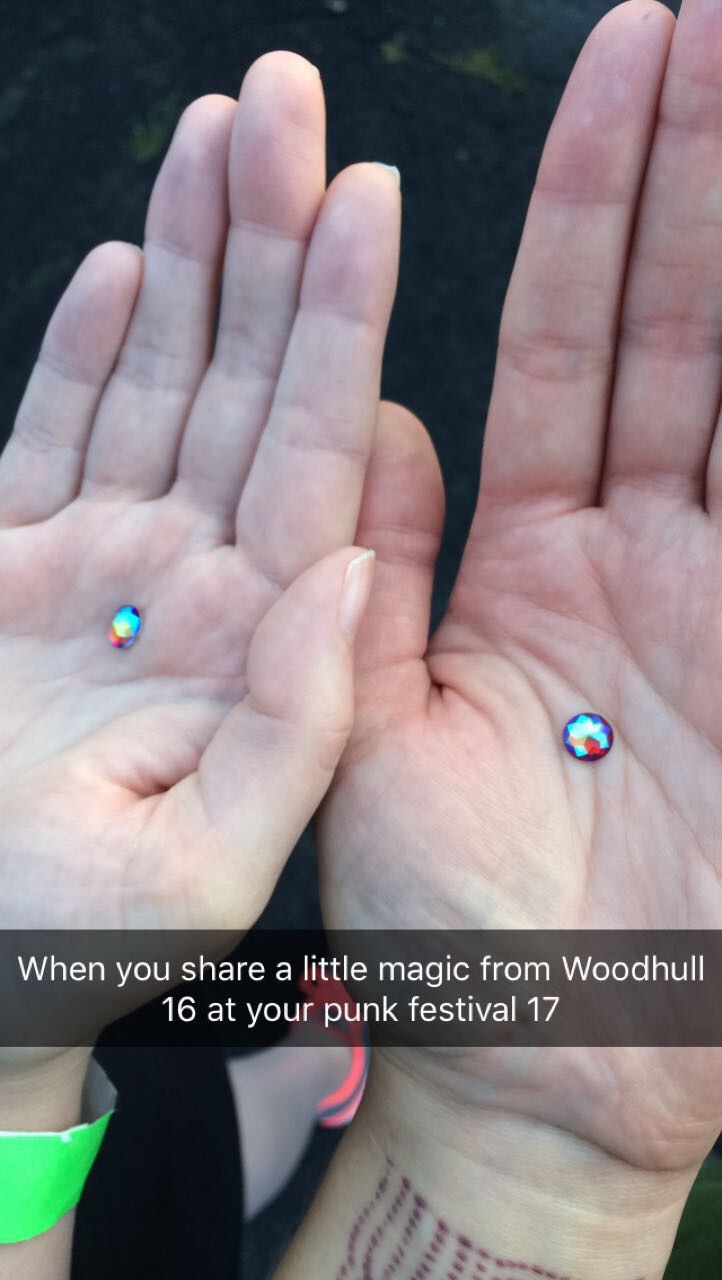 I was diagnosed with BPD in 2010 only to later be dually diagnosed with Bipolar II three years ago.  Meanwhile, I've had one or two exes who have armchair diagnosed me with Narcissistic Personality Disorder, something I've mentioned to every psych professional I've seen since undergrad and has been consistently shot down…so who knows.  I overproject intellectualism, have an ever-escaping self-awareness of my neurodivergences, and I'm definitely insecure… Probably going to delete all of this anyway because why on earth would anyone want to read something this personal in someone's sex blog?  Wouldn't you rather read about handjobs or my gag reflex?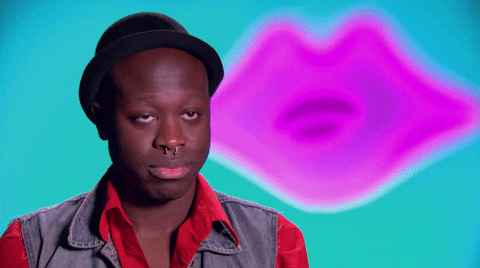 I guess the point of this reflection is that I'm trying not to be scared of looking back at who I was or being open about it to anyone (and I mean anyone).  The 25 years spent chasing iguanas by the beach, the 15 years making out with sweaty folx in mosh pits, and now the recent years finding a community who shares my same love for gaming.  I've fucked up a lot of it, but it's not all bad, and neither am I.  I NEED to start believing this.  If I keep wasting time shitting on myself, I'll never get back to blogging from a positive headspace, I'll never learn how to love other people the way I want to be loved, I'll never take the time to appreciate the world outside my head, beyond anything I could ever imagine.  The whole concept of self-love terrifies me sometimes, because deep down I don't think I really understand it, and I'm scared I never will.
Should be putting on pants for my HSED talk but taking some self-love selfies first. pic.twitter.com/Z8Yjq2NVBI

— Avery (@ThePalimpsex) March 18, 2017
This post was ACTUALLY supposed to be a review, believe it or not.  I had every intention of getting punnily detailed with my recent usage of the Tantus ProTouch, a versatile toy I've been promoting since my days at the porn store but never actually tried.  I opted for the Grab Bag version and ended up with literally the SAME fucking color (like a more translucent version of "wine") it comes in normally (I swear to goddess, I have the worst luck with Tantus Grab Bag colors).  I got so bitter about it I never ended up using the fucking thing.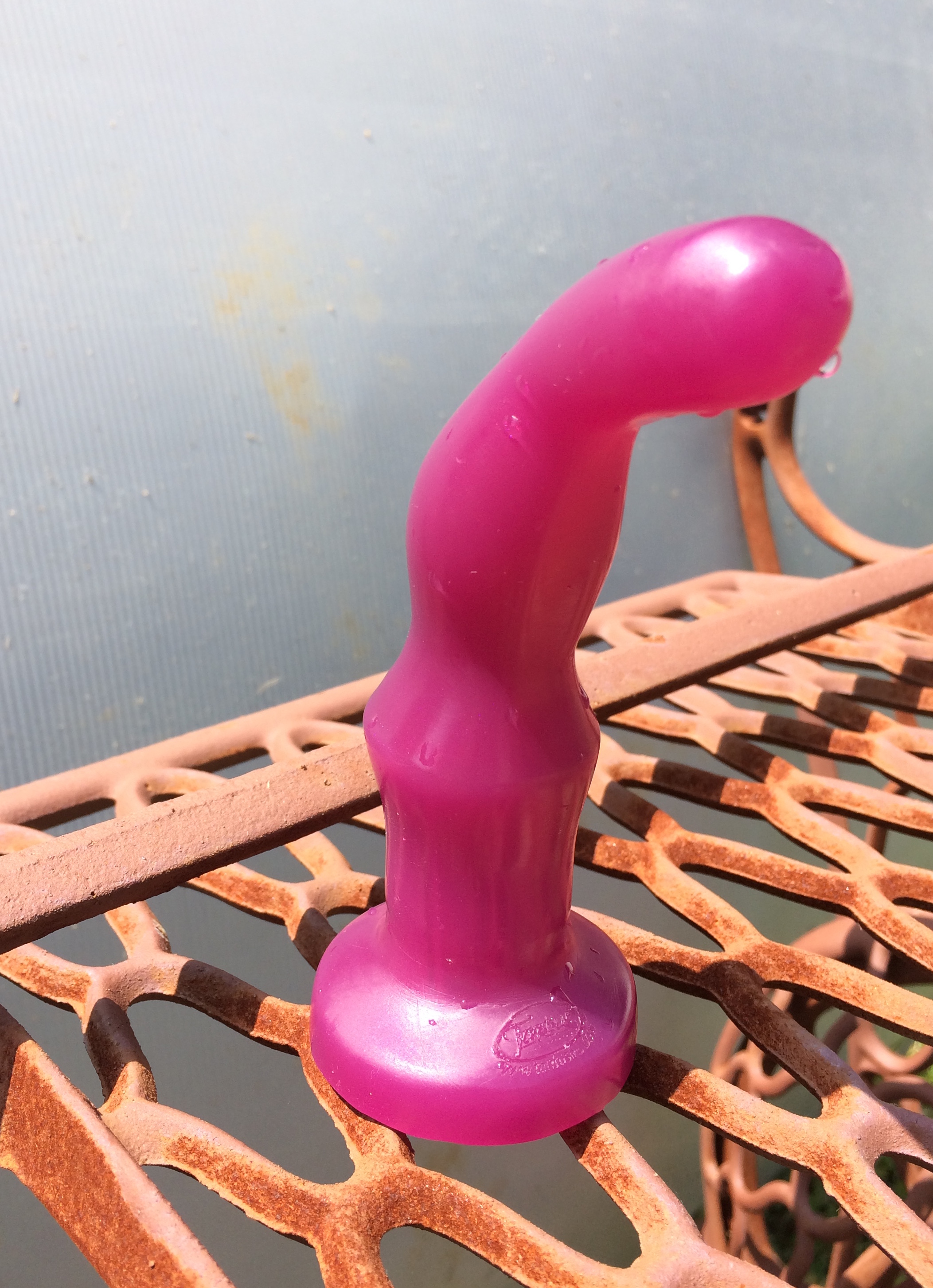 Yesterday I finally had my first masturbatory release in months…a little Nine Inch Nails and a Wartenberg Wheel was enough to get me going.  My butt just kind of wanted everything on the shelf.  I went for each anal toy I could find, starting small, eventually working my way up to an Echo Handle.  It was an intense afternoon and I direly needed it.  But the ProTouch surprised the hell out of me.  I was expecting the curve to be painful, uncomfortable, anything like any other curved butt product I've used before.  It wasn't at all.  Sure, it's made with the same shore silicone in most Tantus products, but maybe because of the hollow middle (which is meant for a vibrating bullet though I left it empty), it had some squish.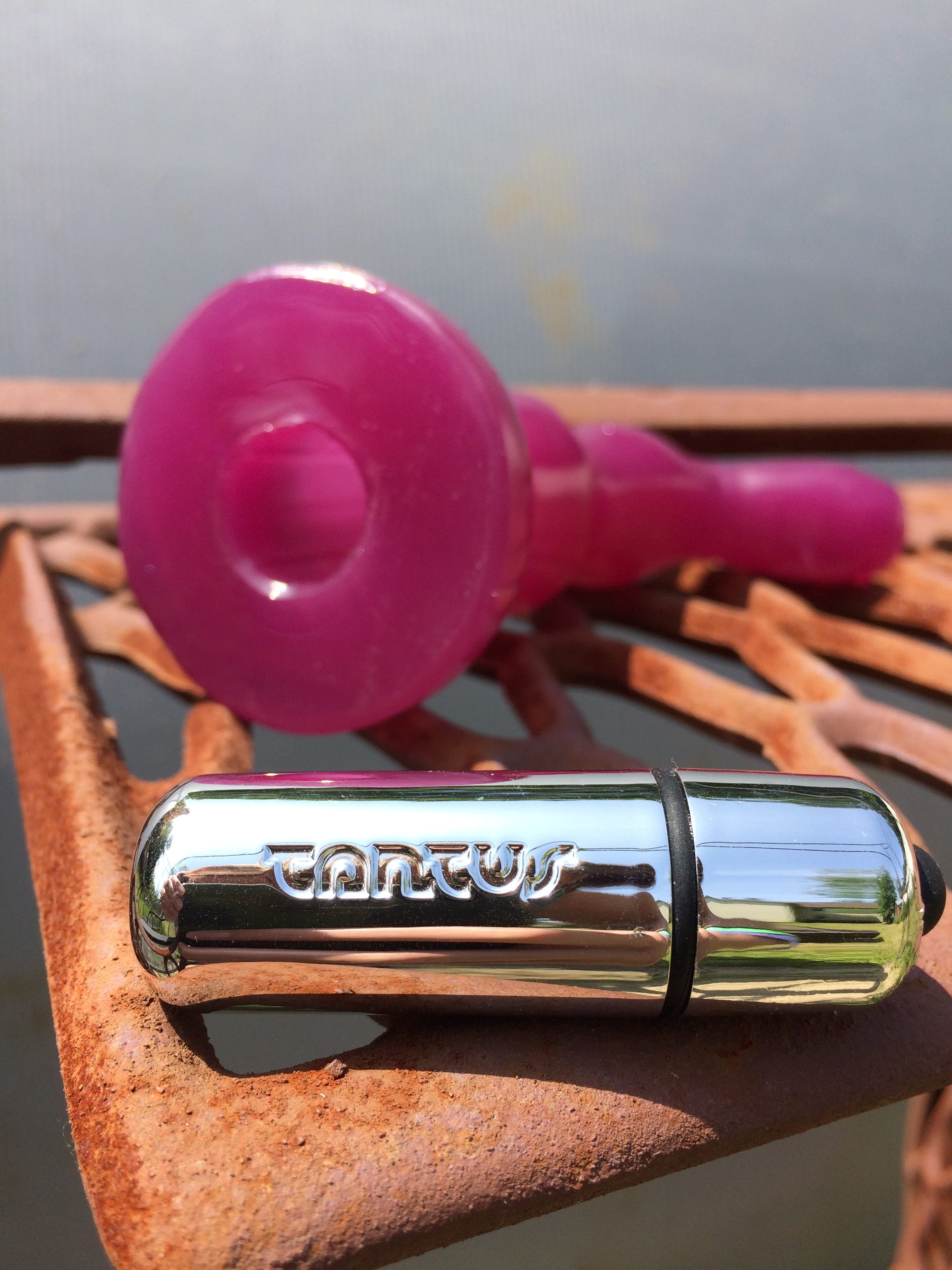 I'm not usually a fan of the freebie bullets that come with Tantus toys anyway (kinda weak), and the depth of the hole inside the ProTouch is too shallow for the WeVibe Tango.  Besides, it actually made it more grippy for me because I could just stick my finger inside it while I hooked the flare with my thumb.  Regardless, the curve of the ProTouch conformed nicely to my body and was actually relatively comfortable.  My other surprise was that I could actually feel all the textures of it in the best ways possible.  I went back to the ProTouch after using the Echo Handle and the ProTouch still had quite a…how shall I say…presence?  The curves were stimulating enough to remind me it was inside, but not too scrapey or pinchy.  So I'll be damned.  That thing has been sitting on my shelf for months now and I've just discovered I actually rather like it.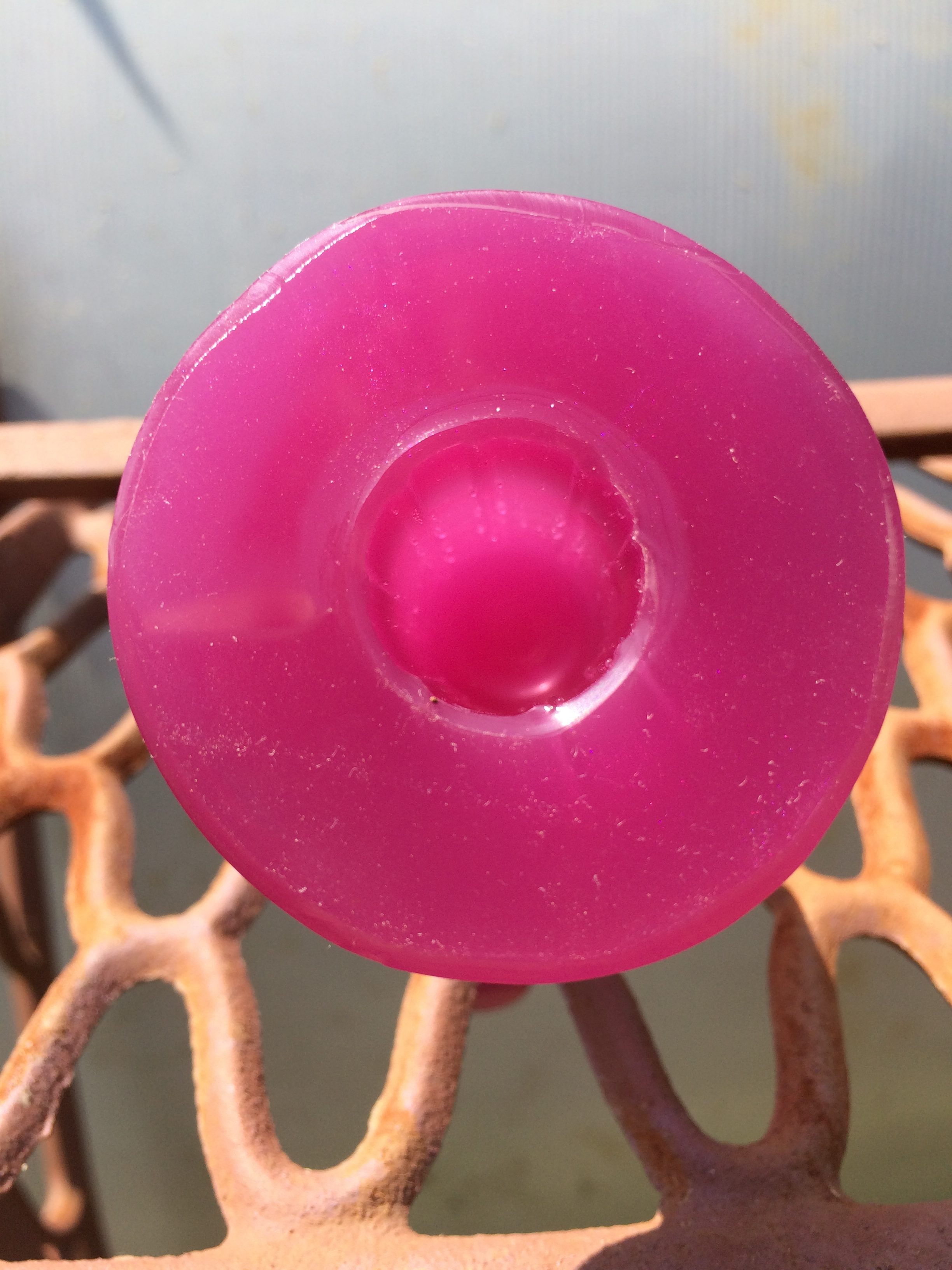 Sometimes I learn a lesson or two about myself when it comes to toys.  I've been thematically discovering through blogging how the toys I think I'll like, I don't end up enjoying very much and the toys I don't expect to like, I do.  Or the toys I've loved for years suddenly don't do it for me anymore, that my body and mind can change, that pleasure isn't linear or orderly…it doesn't obey any logic or mapping and what feels right to me one day might feel absolutely backwards the next.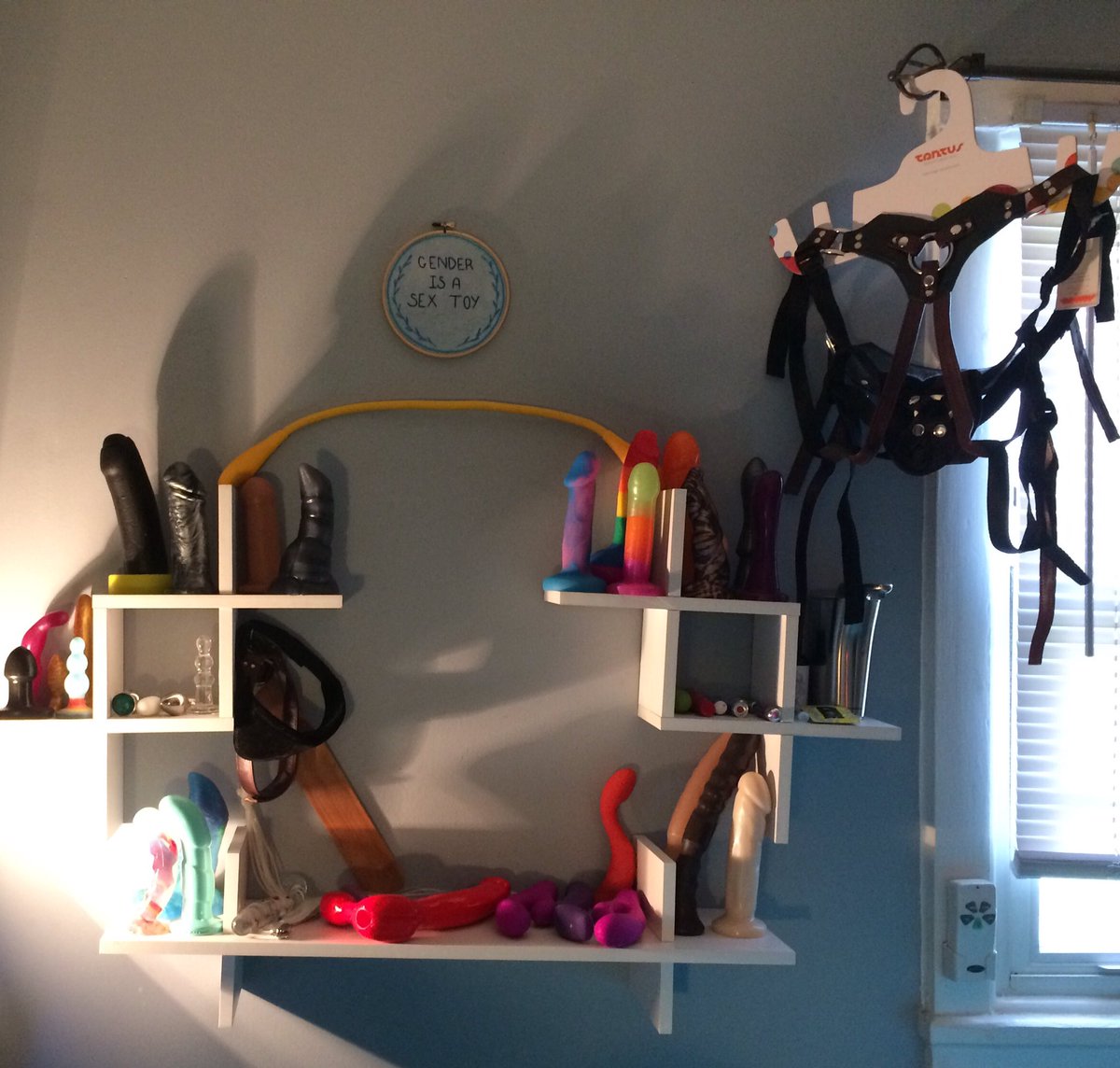 I'm looking at my shelf and getting a little weepy now.  These toys have taught me a lot.  I cherish them.  Beyond pride, beyond memory…there's a little bit of magic in each of them and I don't think it's something I'll ever understand.  Maybe that's what makes reviewing them so exciting.  Because who knows?  Two years from now, my body might be able to tolerate Aloe, and I might actually dig soft silicone.  These reviews aren't just unique to us as individuals, but unique to our place and time in life.  It's the futile but delicate attempt at grabbing a bit of eggshell through the yolk…always almost there but always slipping away.
I think about Audre Lorde's "Poetry is Not a Luxury," and how she spoke of words, how "Possibility is neither forever not instant," and yet there is always a validity in her phrase "it feels right to me."  Each toy has its purpose, its opportunity to "feel right" for someone, as does each review.  Maybe a time in my life will come when things begin to holistically "feel right," maybe not.  So for as disjointed and (perhaps inappropriately, to some) unsteady this blog post may seem, I think I'll actually leave it as is, consciously unedited.  I suppose it just feels right to me.